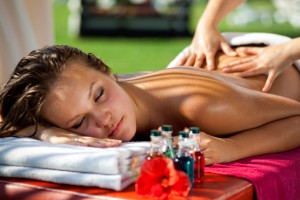 Corporate retreats are a super fun way for large groups to gather at a remote destination for a memorable vacation experience. Many resorts around the world offer amazing group accommodations, fine dining and outdoor activities for everyone to enjoy. Corporate retreats are a fantastic way for large groups of people to meet, socialize and relax at a holiday destination in one of the very best locations around the world.
Outdoor group activities are very popular for corporate retreats during all seasons. There is a large variety of excellent outdoor activities to choose from that match well with large groups vacations. Each destination resort offers a unique selection of activities that can provide a large group with excitement as a team.
The most luxurious travel destinations can accommodate large groups of corporate retreat members and provide a great vacation stay. Each day of the corporate retreat can offer excitement and adventures for the entire group to participate in. Corporate retreats are proven to be good for business team building and providing more variety in the workplace.
Bookings Central provides an informative and resourceful tool for planning the perfect corporate retreat for any large group. You can accommodate every member of your large travel group with the very best options for your vacation destination. Research each destination and pick the one that has everything that your corporate retreat group members desire.
Popular Corporate Retreat Destinations
Whistler
Hawaii
Vail
Hollywood
Bahamas
Key West
Las Vegas