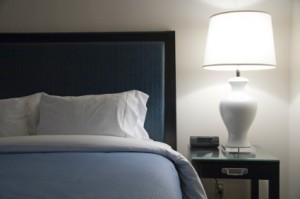 The very best rental accommodation hotels, chalets, condos and homes are available around the world for your travel destination. Choose from a wide selection of travel accommodation rentals during any season and save with the very best deals available. You can save when accommodating your entire travel group during your holiday experience. Use the resources available from Bookings Central to research and plan the ultimate vacation experience.
Featured travel destinations around the world like Hawaii, Las Vegas, Macau, London and Whistler are the perfect holiday choice for your group. Bookings Central features informative travel information about the best vacation destinations in the world.
Rental accommodations are the start of most travel bookings and are best combined with transportation to reduce price. Locating and renting the best accommodation match for your travel is very important. Rental accommodations come in a variety of types and durations of stay. The longer you stay, the more you will want to consider different accommodation types. The price points change based upon the length of your stay, proximity to attraction and features of the lodgings.
Chalet Accommodations
Chalet style accommodations are often found in the most remote and luxurious locations around the world. Chalets are perfect for accommodating large groups in areas such as ski / snowboard resorts, tropical beaches, scenic mountains and quiet lakes. They are usually individual rental style of accommodations that offer deluxe features. Chalets are popular for family reunions and weddings because they often have facilities to accompany the accommodations in the more secluded areas of the world.
Condo Accommodations
Condo style accommodations feature full kitchens and more space while still remain practical for nightly rentals. Many condo rentals are perfect for vacation travel at the most desirable travel destinations around the world. Condos are also practical for longer term rentals. Condos often feature multiple rooms with pullout beds.
Hotel Accommodations
This is the most popular type of travel accommodations. Perfect for short stays at any destination around the world. The most luxurious experiences are available at the best hotels. A hotel room is traditionally an opportunity to experience the finest accommodation features available for a short stay. Hotel rooms to begin with are the most economical way to travel.
Home Accommodations
If you are looking to accommodate a large group for a long time you will want to rent a home style of accommodation. A home lodging offers multiple rooms, full kitchen, eating area and outdoor area. Homes are very popular for weddings and family reunions because they easily can handle large groups. The accommodations are usually available for longer durations of stay.
Accommodation Listings